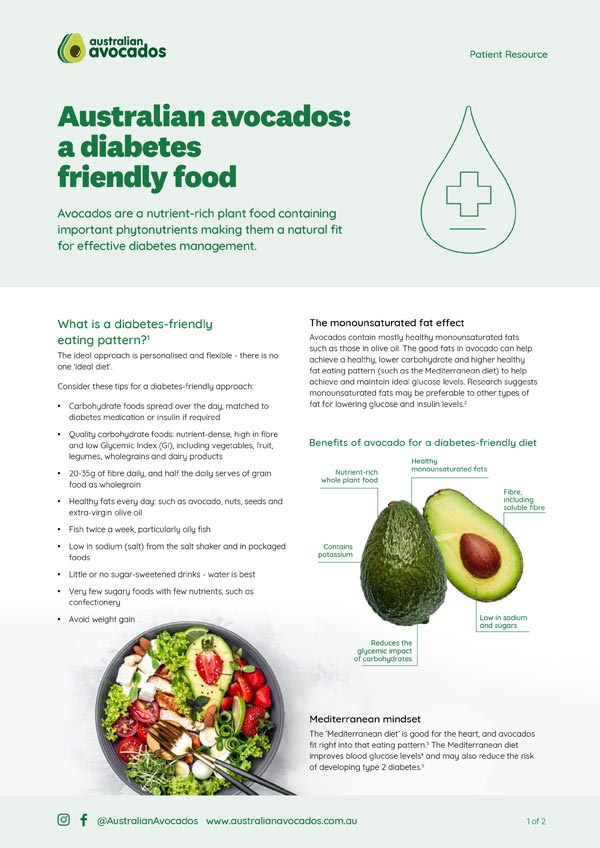 Australian avocados: a diabetes friendly food
Avocados are a nutrient-rich plant food containing important phytonutrients making them a natural fit for effective diabetes management.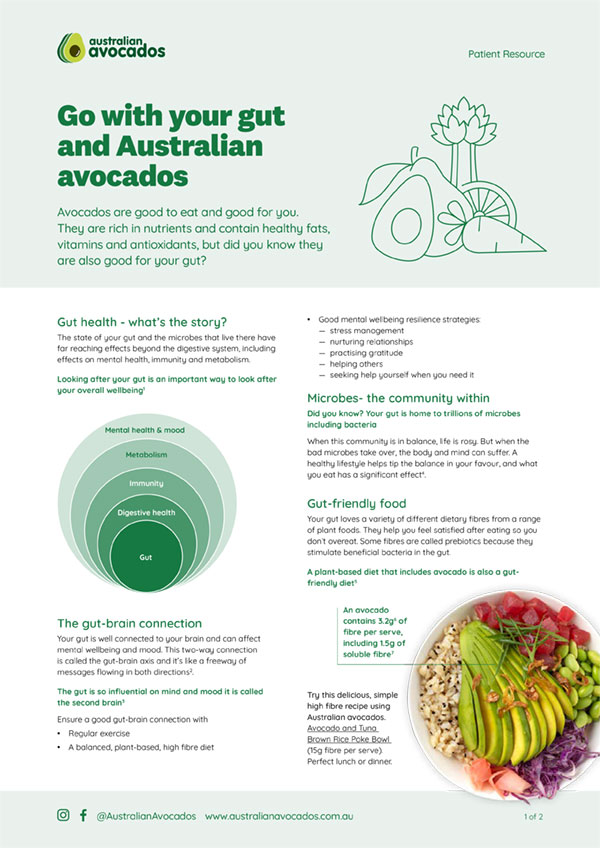 Go with your gut and Australian avocados
Avocados are good to eat and good for you, but did you know they are also good for your gut?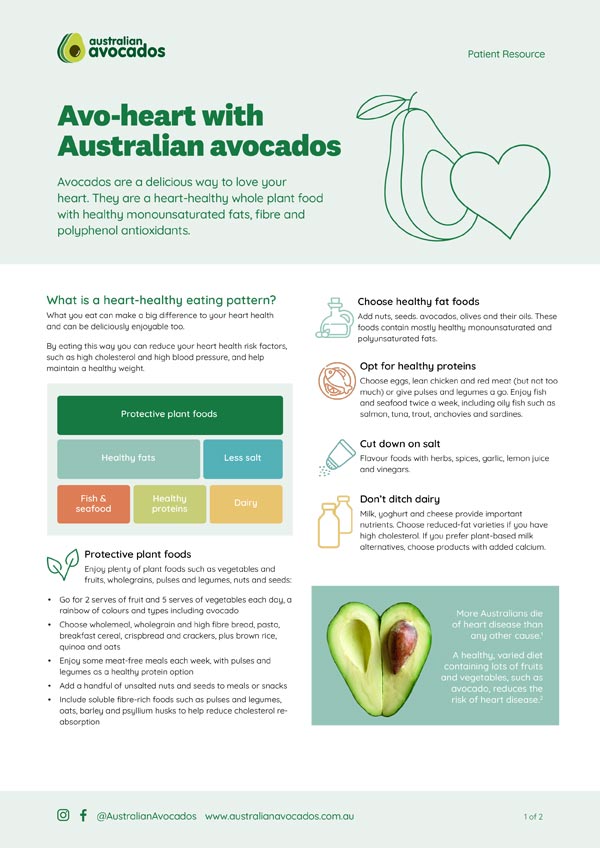 Avo-heart with Australian Avocados
Avocados are a delicious way to love your heart, being a heart-healthy whole plant food.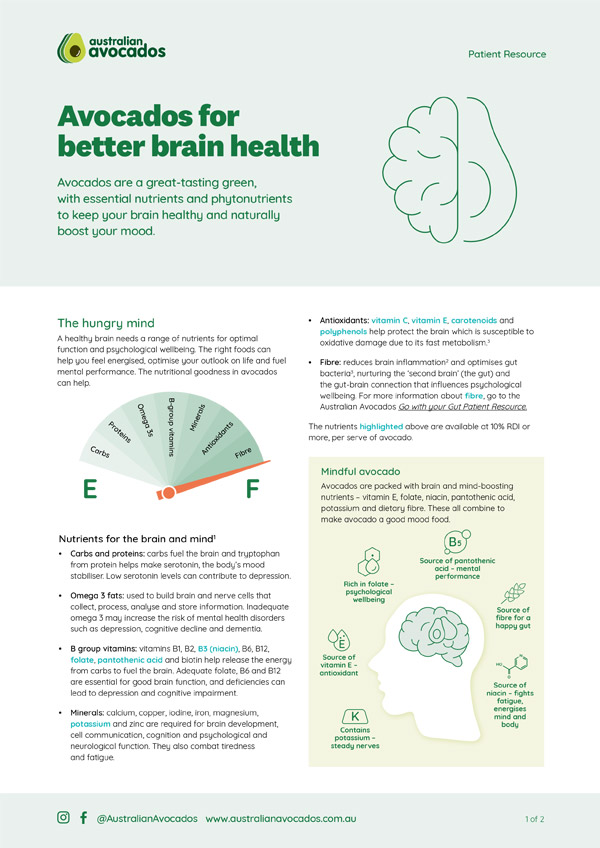 Avocados for better brain health
Avocados are a great-tasting green, with essential nutrients and phytonutrients to keep your brain healthy, naturally boosting mood.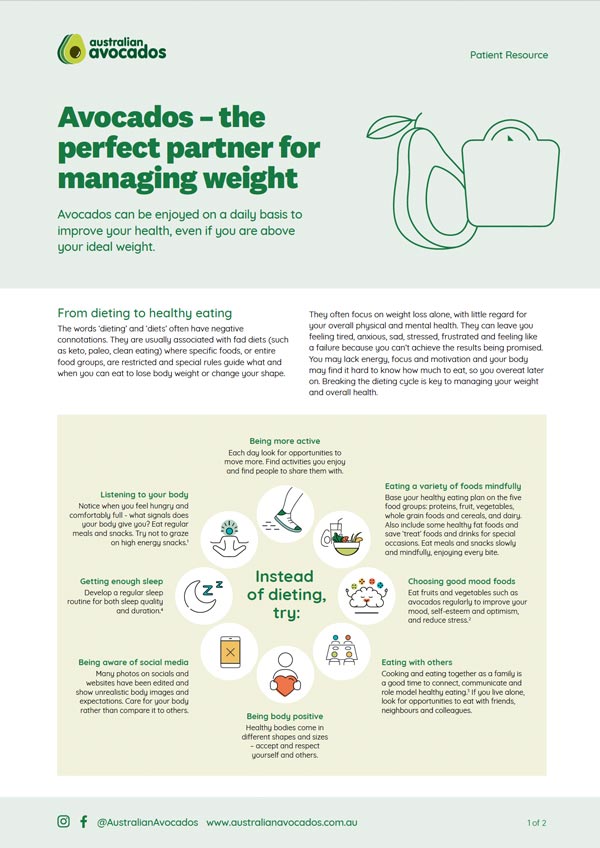 Avocados – the
perfect partner for
managing weight
Avocados can be enjoyed on a daily basis to
improve your health, even if you are above
your ideal weight.
Explore the Nutrition and Health Report
This website is funded through the Hort Innovation Avocado Fund, using the Avocado marketing levy. Hort Innovation is the grower-owned, not-for-profit research and development corporation for Australian horticulture. Marketing enquiries email: marketing@horticulture.com.au Editorial media enquiries email: pr@bitecom.com.au