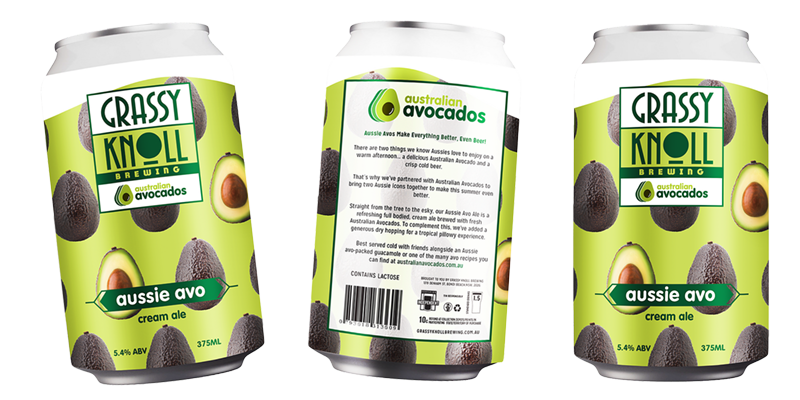 Aussie Avos Make Everything Better, Even Beer!
There are two things we know Aussies love to enjoy on a warm afternoon… a delicious Australian Avocado and a crisp cold beer.
That's why Australian Avocados has partnered with Grassy Knoll Brewing to bring two Aussie icons together to make this summer even better.
Straight from the tree to the esky, our Aussie Avo Ale is a refreshing full bodied, cream ale brewed with fresh Australian Avocados. To complement this, we've added a generous dry hopping for a tropical pillowy experience.
You can secure your Sunday session must-have, the Aussie Avo Ale, via the Grassy Knoll Brewery website from Monday, 23 November 2020: https://www.grassyknollbrewing.com.au/
Or at one of the below stockists:
Bucket Boys, Marrickville, NSW
Papi Dulce, WOLLONGONG, NSW
Krafted Beer Festival, GOLD COAST, QLD
Saccharomyces Bottle Shop, BRISBANE, QLD
Cloud Wines South MELBOURNE, VIC
Aussie Avo Ale drops from the tree to the esky just in time for summer
with Grassy Knoll Brewing